Je tu krásné počasí, nastala sezóna dozrávání a sklizně jahod, třešní i jiného ovoce a zeleniny. Bohužel je to i příležitost pro žně tzv. "customer hunters" – "lovce zákazníků". Jsou to ve velkém množství jednorázově najatí brigádníci, většinou studenti, kteří nejsou v daném oboru jakkoliv vzděláni a po kratičkém "zaškolení jak lovit" motivováni nepřiměřeně vysokou odměnou za každého zákazníka, kterého "uloví". Nejde tedy o to nabídnout Vám kvalitní službu za dobrých podmínek, ale o to mít co nejvíce "smluv", a tím i největší odměnu, dále přesunout se do další lokality a ulovit další zákazníky. Obtěžují tzv. podomním prodejem a uzavíráním smluv "na plotě" nebo u Vašich vchodových dveří. V tu chvíli je vidíte poprvé a zpravidla i naposledy…
Apelujeme na Vás – buďte obezřetní a než cokoliv pod tlakem podezřele "výhodné nabídky" podepíšete, pečlivě zvažte veškeré podmínky, které Vás k čemukoliv zavazují. A když už jste tomuto lovci "podlehli", nevěste hlavu, vždy se dá situace řešit.
Pro nás je každý zákazník rovnocenný partner hodný dialogu a čestného jednání bez postranních úmyslů. Internet s nejlepší péčí, včetně stálého týmu techniků i prodejců, pro Vás zajišťujeme přímo v Humpolci již 17 let. Přesvědčte se sami ...
• Získáte nejstabilnější internet ve Vaší oblasti díky napojení na optickou páteřní síť

• Nejpříznivější podmínky – připojení již od 192,- Kč s DPH při výhodném předplatném, a hlavně na dobu
neurčitou

• Doplňkové služby – internetová IP televize s kompletním archivem pořadů 7 dní zpět – na PC, NTB,
telefonu, tabletu, televizním přijímači

• Výhodné slevy při volitelném předplatném

• Rychlý servis a technické podpora díky stabilnímu zázemí přímo v Humpolci již více než 17 let

• Soutěže s dárky pro celou rodinu, zábava, výhodné akce a bonusy– sledujte náš facebook, instagram, i
web

• Podporujeme mnoho neziskových akcí a organizací v našem městě a regionu

• Pokud jste smluvně vázáni u jiného poskytovatele, pomůžeme Vám kdykoliv v průběhu trvání smlouvy
odstoupit a poradíme Vám

• VYKOMPENZUJEME ZÁVAZKY plynoucí ze stávající smlouvy, nezaplatíte tak při přechodu k nám nic
navíc

• Všechny vysílače provozujeme legálně na základě podepsaných smluv

• Cena služby je v průběhu smlouvy stabilní, máme transparentní podmínky, nezdražujeme stávajícím
klientům

• Od samého počátku víte, kolik Vás bude služba měsíčně stát – žádné nemilé překvapení v podobě
zdražení po 3 měsících

• Rovné podmínky pro stálé i nové zákazníky

• Neobtěžujeme Vás ve Vašem soukromí – nezvoníme u Vaší branky, dveří – je jen na Vás, jestli nás
oslovíte a jakým způsobem si budete přát komunikovat
Nenechte se ulovit a nestaňte se obětí "customer huntera", kterého po podpisu smlouvy už nikdy neuvidíte! Nebojte se změny, nenechte se zastrašovat "povinností setrvat po dobu trvání smlouvy". Naštěstí máte KDYKOLIV možnost se rozhodnout udělat změnu. Máme obrovské zkušenosti a zázemí včetně právních služeb, poradíme i Vám, jak získat zpět možnost volby bez ohledu na trvání smlouvy.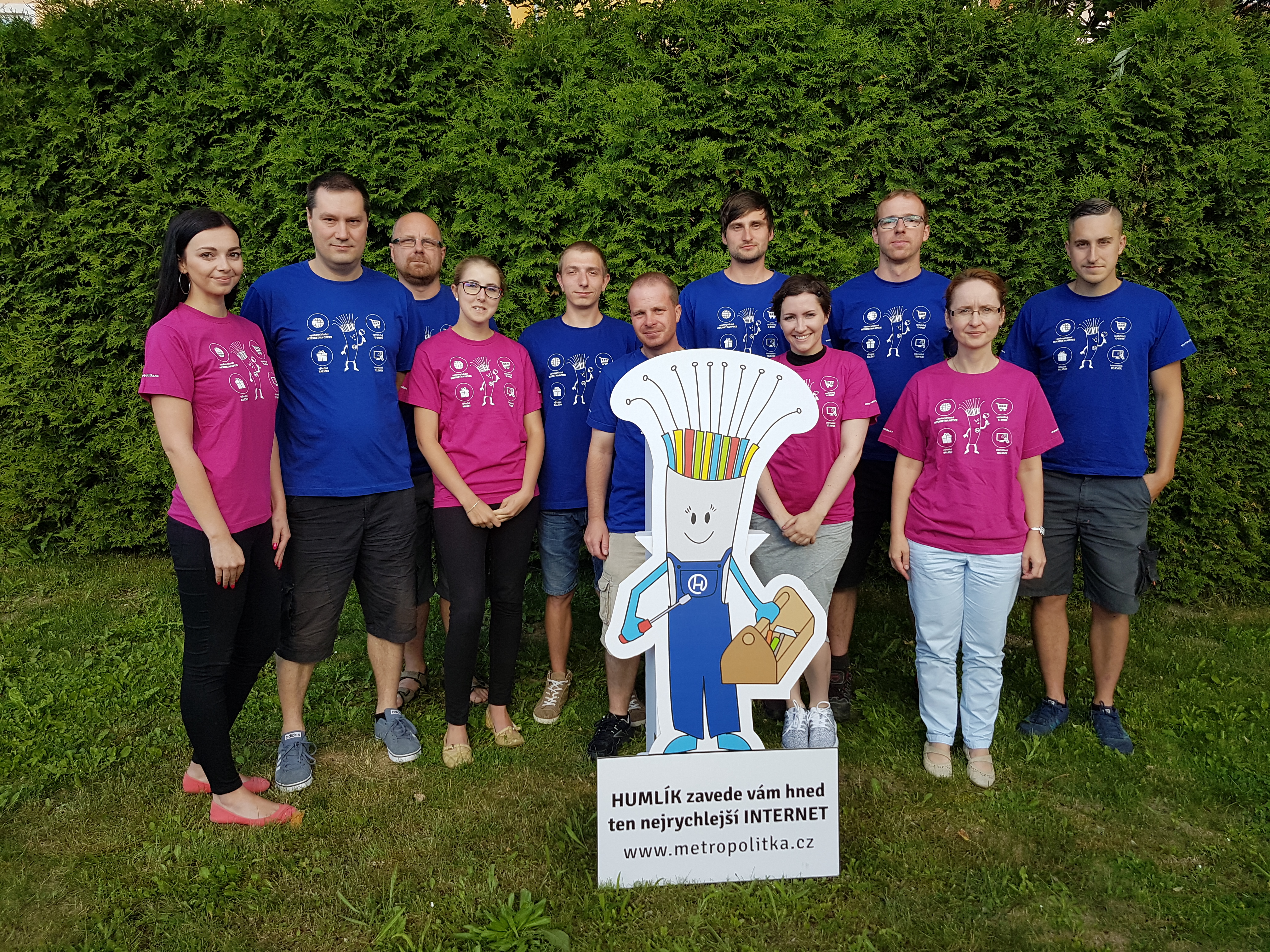 Foto: Humlík Metropolitka
Váš Humlík a jeho team
Volejte 731 999 444